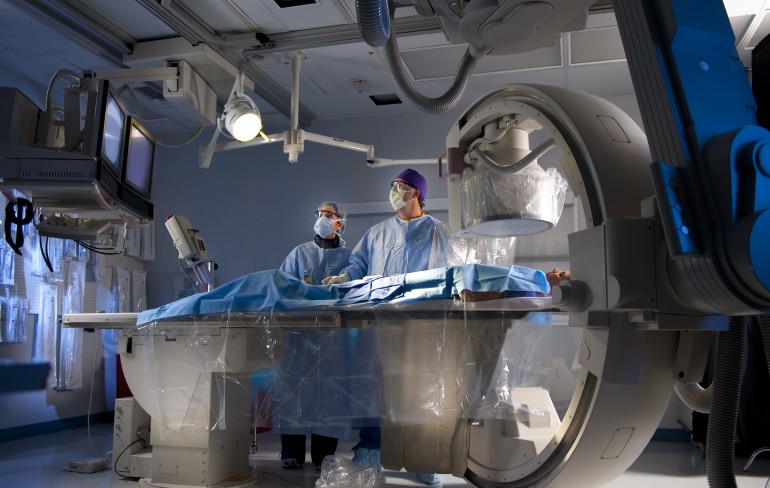 Diagnostic Services
South Central Regional Medical Center has a full range of Diagnostic Services for testing and screening of illness and injury.
To make an appointment from a physician referral, please call South Central Scheduling at (601) 426-4090.
Radiology Department
The South Central Radiology Department has all the best detection tools – including advanced Diagnostic Imaging, Ultrasound, MRI, PET/CT and 64 slice CT. The area also offers Women's Health Services such as Mammography and Bone-Densitometry for Osteoporosis Testing.
MRI
The MRI suite at SCRMC incorporates state of the art diagnostic imaging technology in a personalized healing environment. Our staff of board certified and state licensed Radiologists and Radiologic Technologists ensure that your MRI exam is performed and interpreted using the latest imaging techniques. It is our goal to offer a comfortable, anxiety free environment to our patients while providing exceptional imaging. We are proud of the fact that our MRI department is accredited and recognized by the American College of Radiology.
We are also pleased to offer MRI Breast imaging as part of our commitment to provide a wide range of diagnostic imaging services to our patients.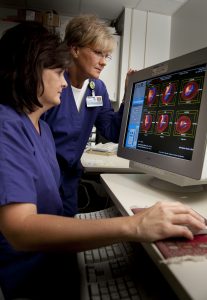 PET/CT
South Central Regional Medical Center has the capability to provide the latest technological advancement in PET imaging, PET/CT (Hybrid/Fusion Imaging). The PET/CT (Hybrid/Fusion Imaging) allows for the physiologic assessment of the human body with an anatomical overlay.
South Central has acquired state-of-the-art PET equipment that has the capability of performing both PET and CT examinations simultaneously. This newest innovation allows for PET imaging to more accurately pinpoint abnormalities in the human body, thereby allowing physicians to diagnostically evaluate conditions and diseases with the latest technology.
CT (Computerized Tomography)
We offer computerized tomography services (CT) using the latest technology. We obtain your images using GE VCT 64 slice scanners. We have two scanners to help minimize wait for our patients. Both of our scanners are equipped with the latest in radiation dose reduction software. We also offer fluoroscopic guided biopsy and cardiac imaging on our scanners.
We are American College of Radiology (ACR) accredited on both of our CT scanners. We are also proud supporters of Imaging Gently and are accredited by the ACR in pediatric imaging as recognized by The Alliance for Radiation Safety in Pediatric Imaging.
Mammography
With its own private suite, the Mammography Department at South Central Regional Medical Center offers patients a soothing and homelike environment where technicians do whatever necessary to make your visit as anxiety-free and comfortable as possible.
South Central's Mammography Department is FDA (Food and Drug Administration) and ACR (AmericanCollege of Radiology) accredited. Be assured that you will receive exceptional attention from our highly trained and professional staff of board certified Radiologists, Pathologists, Surgeons, Oncologists, nurses, state-licensed mammographers and sonographers. South Central's Radiology Department is committed to providing you with an accurate and rapid diagnosis.
In order to provide each patient with individualized and specialized care, South Central's Mammography Department uses only the best breast imaging equipment available. Two GE Essentials Digital Mammo machine are now available for Breast Imaging offering the latest in Ultrasound and Breast MRI technology. We also now provide the Soft Touch Mammo Pad for added comfort and increased image quality. This soft touch pad is used during every Mammography procedure at no additional charge.
To make an appointment from a physician referral or for more information, please call South Central Diagnostic Services at (601) 426-4090. South Central Diagnostic Services is located on the Ground Floor of SCRMC.