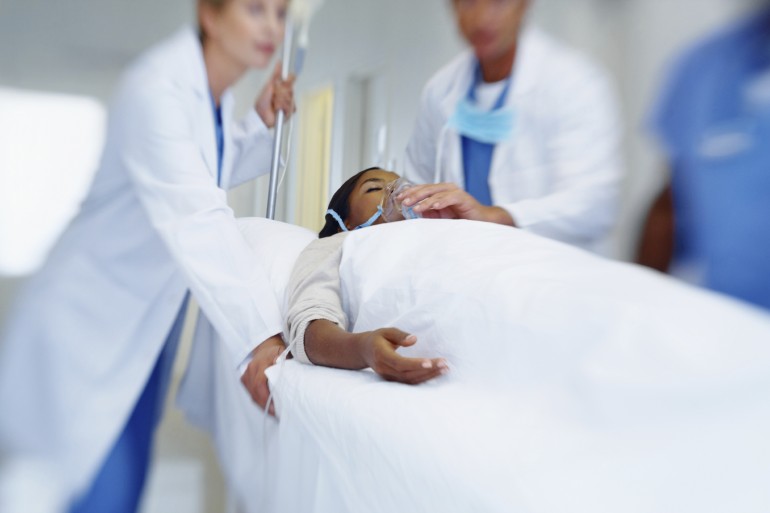 South Central Regional Medical Center's Emergency Department is staffed 24 hours a day with specially trained emergency physicians, family nurse practitioners, registered nurses and LPNs. The department's comprehensive triage system ensures that patients with the most serious conditions are treated first. South Central's Emergency Department serves as a referral center for other area hospitals.
South Central Regional Medical Center is designated by the State of Mississippi as a Level 3 Trauma Center. The following services are available 24hrs/day:
Trauma Surgery
Orthopedic Surgery
Vascular Surgery
ENT Surgery
Ophthalmology
Radiology Services
Surgery Services
Anesthesia
With a level 3 designation, the trauma center also has a full-time Trauma Medical Director, full-time Trauma Program Manager, and a full-time Trauma Registrar to ensure that patients are receiving optimal trauma care.
Staff Training
The Nursing staff in our Emergency Department are certified in the latest programs offered from the American Heart Association and Emergency Nurses Association which includes courses like:
Advanced Burn Life Support
Advanced Cardiac Life Support
Certified Emergency Nurse
Emergency Nursing Pediatric Course
Pediatric Advanced Life Support
Trauma Nursing Core Course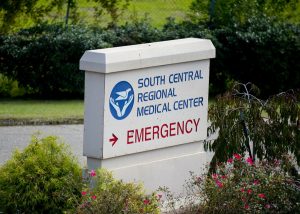 What to Expect
All patients who come to our Emergency Department will receive a medical screening exam performed by one of our qualified medical professionals.
Upon arrival, you will be greeted by our registration clerks or an emergency department technician and asked to provide some basic demographic information (name, date of birth, etc.). You may also be asked to provide some form of identification (Driver's License or photo ID). This will allow us to begin the registration process for you to receive care in the Emergency Department.
After signing in, you will be called by the Triage Nurse. You will have an assessment made by the Triage Nurse that will include vital signs, a brief history of your current problem, current medications and allergies. It is very important that you let the Triage Nurse know all the medications you take at home. This includes any over-the-counter medications or herbal remedies. This information will be documented in your medical record.
What is Triage?
The duty of the Triage Nurse is to make sure the patients with the most serious injuries or illnesses are seen first. We do not see patients according to the time that they arrive in the Emergency Department, but according to the seriousness of their injury or illness. Please be aware that patients with less urgent conditions may have longer wait times if patients arrive with life-threatening or more serious injuries or illnesses.
As soon as a room becomes available, you will be escorted to a treatment room. If you are asked to wait in the waiting room until a treatment room becomes available:
Let the Triage Nurse, a LPN or ER Technician know if there are any new symptoms or changes in your condition.
Do not eat or drink anything before checking with the Triage Nurse.
Check with the Triage Nurse before using the restroom in case a specimen is needed to help diagnose your condition.
Feel free to ask questions regarding your care at any time. If you have any concerns about your visit, please feel free to ask for the charge nurse on duty, the nursing supervisor or the Director of the Emergency Department.
For more information about South Central's Emergency Services, please call 601.426.4100 or 601.426.4101.