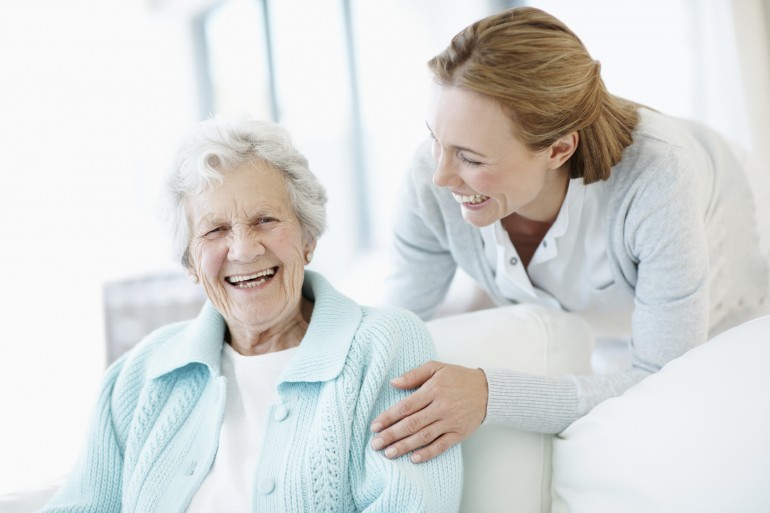 South Central Regional Medical Center offers two of Jones County's finest nursing facilities
COMFORTCARE NURSING CENTER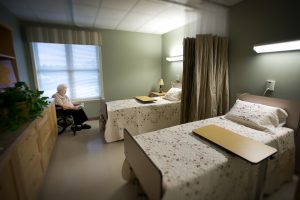 ComfortCare Nursing Center is located just minutes away from the local hospital and physicians' offices. The facility is licensed for 126 nursing home beds and 12 assisted living beds. ComfortCare accepts Medicaid and Private Pay residents.
Residents enjoy the spacious, bright, clean environment. The long front porch is lined with rocking chairs for the residents and visitors to relax and overlook the beautiful landscaped grounds. There is also a courtyard adjacent to the main dining room where residents enjoy the outdoors as well as gardening.
At ComfortCare Nursing Center, we have a wide range of activities for the residents to enjoy. Residents participate in monthly outings, religious activities, arts and crafts, exercise classes, weekly manicures, monthly spa day, flower and vegetable gardening, and restaurant style dining. These are just a few of the activities offered at our facility.
JONES COUNTY REST HOME
Jones County Rest Home is a new state of the art facility located just outside of Ellisville, Mississippi. The facility is licensed for 122 nursing home beds and accepts Medicare, Medicaid and Private Pay residents.
The new facility provides residents with oversized bed rooms, a large main dining room and several areas for small group activities. The Rest Home offers a wide variety of activities which are specifically planned and individualized, according to the resident's needs.
Residents and their visitors can enjoy quiet visits in the front parlor, or they may choose to enjoy the country atmosphere and sit in rocking chairs on the large front porch.
ComfortCare Nursing Center and Jones County Rest Home are participants in the National Nursing Home Quality Care Collaborative, the Advancing Excellence Campaign, as well as many other quality initiatives to enhance residents' quality of life. These national campaigns focus on improving the quality of life, as well as, quality of care for residents in nursing homes. The focus at each of these facilities is to create an environment of dignity, compassion and safety through qualified and dedicated staff.
Both ComfortCare Nursing Center and Jones County Rest Home strive each day in creating a secure, homelike environment in which excellent healthcare services are provided.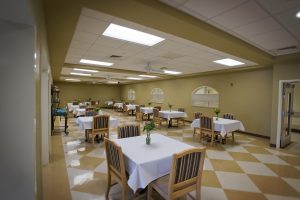 Services offered at ComfortCare Nursing Center and Jones County Rest Home include:
Skilled Nursing Care twenty-four hours per day
Physician on call at all times for resident needs, as well as, a physician rounding a minimum of five days per week
Licensed Social Workers
Specialized Wound Care
Dietary Management Team including a Registered Dietician
Physical, Occupational and Speech Therapy
Mental Health Services
Enhanced Activity Program
Spiritual Counseling
Beauty and Barber services available
Commonly Asked Questions:
Does the facility accept Medicaid and Medicare?
ComfortCare accepts Medicaid and Private Pay. ComfortCare Assisted Living is Private Pay only. Jones County accepts Medicare, Medicaid and Private Pay.
Does your facility offer therapy?
Yes. We have Physical, Occupational and Speech therapists on staff.
How is your facility staffed?
We are required to meet the staffing requirements governed by the Mississippi State Department of Health, Division of Licensure and Certification.
How often do the physicians visit?
Doctors make rounds at our facility a minimum of five days per week. A physician is on call at all times.
Are the residents allowed to leave the facility?
Yes. Medicaid allows fifty-two days per State fiscal year (July 1 to June 30) in addition to Christmas Eve, Christmas Day, the day after Christmas, Thanksgiving Day, the day before Thanksgiving and the day after Thanksgiving. If residents are out of the facility for more than eight hours, it is considered a day.
What are other costs besides room and board?
Cable, Barber and Beauty Shop. Phone service is provided through Bell South.
What items do I bring to the Nursing Home?
It is recommended that you bring 5 to 7 outfits, gowns or pajamas, underwear and socks. Other items will be discussed at time of admission.
How often can I visit and what are the visiting hours?
There are no set visiting hours; however, we recommend visitation between the hours of 9 am and 8 pm.
Do you provide transportation to appointments?
The facility will arrange transportation for the resident. We request that a family member accompany the resident to all appointments.
Are pets allowed in the facility?
Pets are allowed in the facility; however, we request the pet remain on a leash.
COMFORT CARE NURSING CENTER
1100 WEST DRIVE
LAUREL, MS 39440
Phone : (601) 422-0022
Fax: (601) 428-7138
Jones County Rest Home
683 County Home Rd
Ellisville, MS 39437
Phone: (601) 477-3334
Fax: (601) 477-2172