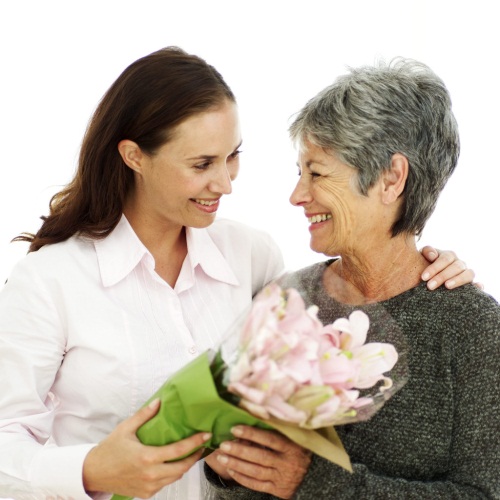 Challenges of Aging
With time, we all grow older. As our age advances, changes occur which are sometimes difficult. The loss of a loved one or lifetime companion, along with declining physical and mental capabilities, can be overwhelming to the aging person. Such conditions can cause confusion, depression, mood swings, withdrawal or even suicidal tendencies. Far from being unpreventable or unexplainable, these symptoms are often medically related and can be successfully treated.
Treating the Whole Person
South Central Senior Care is an 18 bed behavioral healthcare unit, designed to assist adults ages 55 and older that may suffer from depression, dementia and other mental health needs. Patients are accepted on a referral basis from physicians, nurses, community professionals, family and friends.
Senior Care will provide excellent healthcare in a warm atmosphere by a team of professionals all dedicated to the individual needs of each patient. One-on-one counseling, group therapy, planned activities, and family support are all part of the patient's plan of care.
Treatment services are covered by Medicare, most commercial insurance providers and private pay. Free assessments are provided. For more information, please call  (601) 426-4300 .
Diagnosis and Treatment
South Central Senior Care treats the following diagnoses:
Depression
Anxiety/exaggerated fears
Disruptive behavior
Bipolar disorder
Psychoses/disorganized thinking
Dementia/Alzheimer's Disease
The following interventions are available:
Medication evaluation
Psychiatric evaluation
Medical work-up
Individual, group & family counseling
Nursing care
Diagnostic testing
Activity therapy
Physical therapy
Occupational therapy
Daily living assistance
Discharge planning
Family Education
Treatment Team
Senior Care's interdisciplinary treatment team is led by a full-time Adult Psychiatrist/Medical Director. Other members of the team include:
Primary Care Physicians
Specialist
Registered Nurses
Licensed Practical Nurses
Behavioral Health Technicians
Physical Therapists
Speech Therapists
Occupational Therapist
Registered Dieticians
Clinical Associates
Licensed Social Workers
Certified Recreational Therapist
Treatment Team Coordinator
Alzheimer's Support Group
Monthly support group meetings are sponsored by Senior Care in an effort to offer education and support to caregivers of aging adults that suffer from dementia. Please contact South Central Senior Care for more information. (601) 426-4300
For more information on South Central Senior Care, please call 601.426.4300. South Central's Senior Care is located on the Third Floor of SCRMC.