South Central Classic 5K for American Heart Association | September 23
Posted on August 22, 2017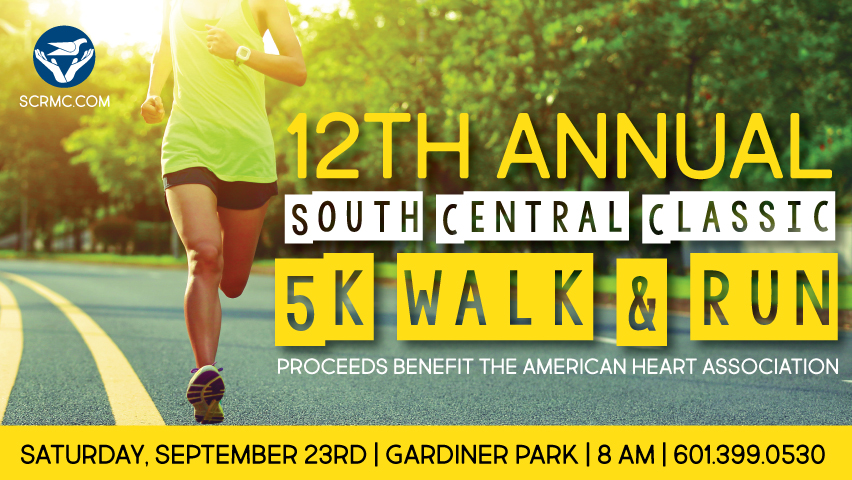 South Central Regional Medical Center and the American Heart Association are Hosting the 2017 South Central Classic 5K Run/Walk on Saturday, September 23rd. The race will begin at Gardiner Park and the course will be Monitored by Southern Race Timing. All proceeds benefit the American Heart Association.
Cost: 5K Run – $25.00, Heart Walk – $25.00, Wellness Center Members – $20.00, PineBelt Pacer – $20.00
DJ Mozingo will provide entertainment/music during the day.
To register, please click HERE. For more information, please visit the Facebook Event: 2017 South Central Classic 5K or contact the Wellness Center at 601-399-0530.