Lunch and Learn | October 4
Posted on September 17, 2019
Finding Your Balance: Learn About Eliminating Fall Risks at a Lunch and Learn on Friday, October 4.
When a person experiences a fall or has a fear of falling, it can diminish their ability to lead a full and independent life. Each year, 1 in every 4 older adults suffers a fall. Falling is not a part of normal aging and there are ways to reduce the risk of falling. South Central Regional Medical Center invites you to attend a lunch and learn on Friday, October 4th to learn more about maintaining your balance with Dan Diers, DPT, Physical Therapist.
The event will be held at South Central Place in Laurel, 2260 HWY 15 North, at 12 p.m. (Noon) on Friday, October 4th. Lunch will be served and includes: beef stroganoff, buttered noodles, baby carrots, homemade rolls, lemon icebox pie and beverages. Registration is $8.50 and is required by Tuesday, October 1st. To register, please call 601-399-0506 or email kvanderslice@scrmc.com.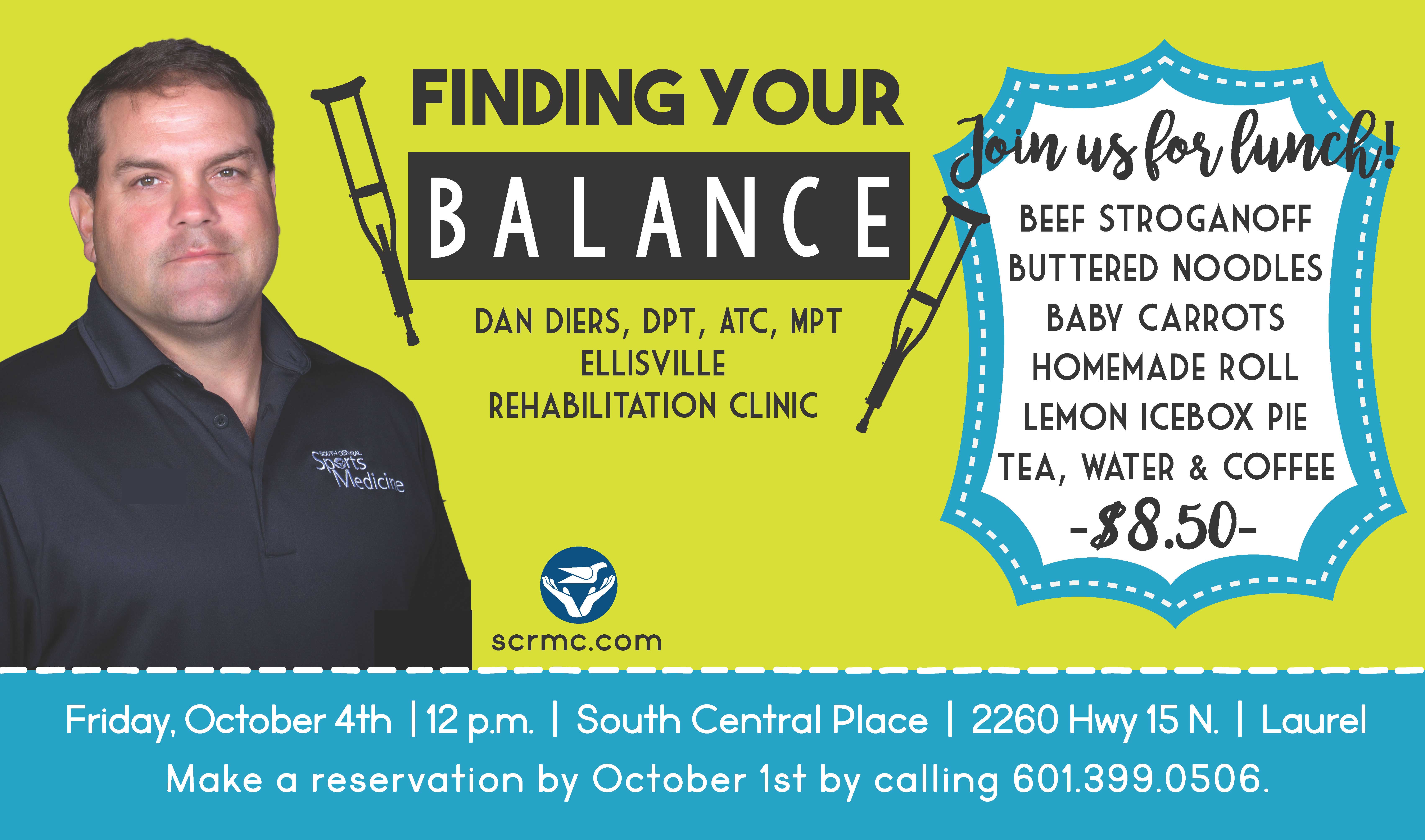 A physical therapist can help you minimize falls by:
Assessing your risk for falling
Designing an individualized plan for your fall-prevention needs
Helping you make your home as safe as possible
Educating you about the medical risk factors associated with falls
Providing you with appropriate exercises and balance training
Working with other healthcare professionals to address any underlying medical conditions that could increase your fall risk
Providing you with recommendations on appropriate community programs