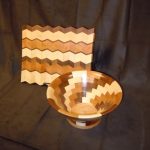 South Central Regional Medical Center would like to invite amateur and professional artists of all types to submit art for the 6th Annual Art of Healing Auction and Exhibition on Saturday, March 29, 2014.
This event is open to everyone in Laurel and the surrounding areas who have been touched by an illness of some kind.  It offers everyone in our community the chance to experience healing through art.  The exhibition is intended to bring hope, healing and awareness to the community through the creation and appreciation of art. If you or someone you know has had their lives touched by an illness, we would like to encourage you to donate original or purchased artwork in remembrance and celebration of their lives.  Donated artwork will be auctioned to raise money for the hospital's continued dedication to offering quality health care services and education for our community.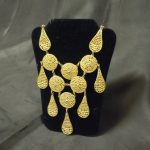 Approximately 300 people attended the event last year, where we proudly featured over 200 pieces of donated local artwork.  Over $23,000 was raised last year, with proceeds going to fund our community health screenings, providing aide for our community support groups, and promoting health education within the community.  This event offers everyone who has been touched by an illness, either in our community or the surrounding areas, the chance to experience healing through art.
Art categories include, but not limited to: acrylic, jewelry, mosaic, oil, pencil, photography, pottery, printmaking, sculpture, stained glass, watercolor, wood work and more. If you are not an artist, but would like to be involved, purchased art may be submitted. Artwork may be submitted to the Art of Healing Center at South Central Place.  All artists are required to complete a submission form which can be downloaded online (Click HERE).  The submission form includes a section for a brief statement describing the piece and its significance.
We appreciate your support in bringing this event to our community to help raise awareness for the importance of health screenings, community education programs, and support groups. If you would like more detailed information call (601) 399.0503.
For more information, please call the Art of Healing Center at (601) 399.0503 .