Behavioral | Mental Health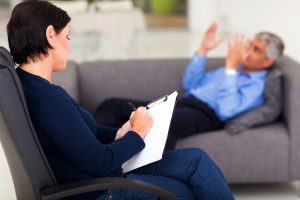 South Central Behavioral Health Services provides services under the direction of a psychiatrist, who specializes in the diagnosis and treatment of mental health disorders. Treatment for disorders begin with patients ages 6 and up and include: ADHD, Obsessive Compulsive Disorder, Depression, Dementia, Alzheimer's disease, Anxiety Disorders, Bi-Polar Disorder, Schizophrenia and Substance Abuse Disorders.  The team of experienced professionals at South Central includes a Physician, a Psychiatric Nurse Practitioner, Licensed Professional Counselors, a Social Worker, RNs, LPNs, Activity Director and host of Behavioral Health Technicians.
South Central Behavioral Health Services provides a wide array of care for the mental healthcare needs of children through elderly adults.  Psychiatric evaluation and treatment is available through inpatient and outpatient services.
Progressions is an outpatient service that allows individuals to receive mental healthcare through intensive services.   Located on Hwy 15 North, this program allows individuals 18 and older to participate in psychosocial group therapy with supportive counseling under the psychiatric care.
South Central Behavioral Health Services is an outpatient clinic that provides individual and family counseling through qualified health care providers. Mental healthcare for people ages 6 and up are served through the psychiatric clinic that offers a caring staff of professionals, comfortable environment and private sessions.
South Central Recovery Center is an inpatient program that provides a 5-7 day Alcohol and Drug Detoxification to secure clinical support through the withdrawal phase for those 18 years and older.
For more information or to make an appointment, call South Central Behavioral Health Services at 601-426-9614.