Hospice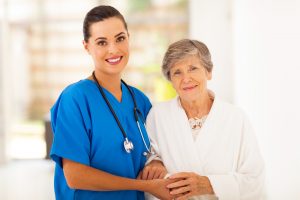 ComfortCare Hospice
To make a referral or for more information about ComfortCare Hospice, contact us 24 hours a day, 7 days a week at 601-422-0054 or 1-800-300-3443. Referrals are accepted from physicians, nurses, social workers, other health professionals and members of the community.
Hospice is not a place, but rather a way of caring that brings comfort to people at the end of life, while offering support to their family. Yet, too often hospice referrals are not made until the patient has uncontrolled symptoms or is near death. While everyone will face this journey, facing the end of life with assistance from qualified hospice caregivers can make the journey more comfortable.
The hospice team at ComfortCare Hospice provides quality-of-life care to terminally ill patients and their families. Patients who are no longer seeking treatments aimed at curing their disease and have been given a prognosis of 6 months or less are eligible for hospice services. We aid the patient, family and physician in seeking comfort measures instead of aggressive, curative therapy or treatments. Our primary focus is managing pain and controlling symptoms.
We care for patients with many advanced illnesses including:
Cancer
Heart diseases
Pulmonary diseases
ALS
Dementia
Alzheimer's Disease
Liver disease
Renal disease
HIV
Our team consists of:
Your physician
Hospice medical director
Hospice program director
Nurses
Nurse aides
Pharmacists
Medical social workers
Volunteers
Therapists
Dietitian
Chaplains
To find additional information regarding hospice care, visit the National Hospice and Palliative Care Organization's website at: www.nhpco.org.