Intensive Care Unit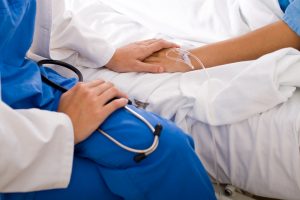 For information about South Central Regional Medical Center's Intensive Care Unit, please call 601-426-4425.
The 16-bed intensive care unit at South Central offers the latest technology in the ICU field. The Carescape CIC Pro, a computerized viewing station near the bedside, allows physicians and nurses to quickly navigate and review relevant patient information to help enhance clinical decision support at the point of care. They can see real-time and historical trends to help make informed treatment decisions.
Visiting Hours:
6:00 a.m.
10:00 a.m.
2:00 p.m.
6:00 p.m.
10:00 p.m.
Immediate family members only, please.