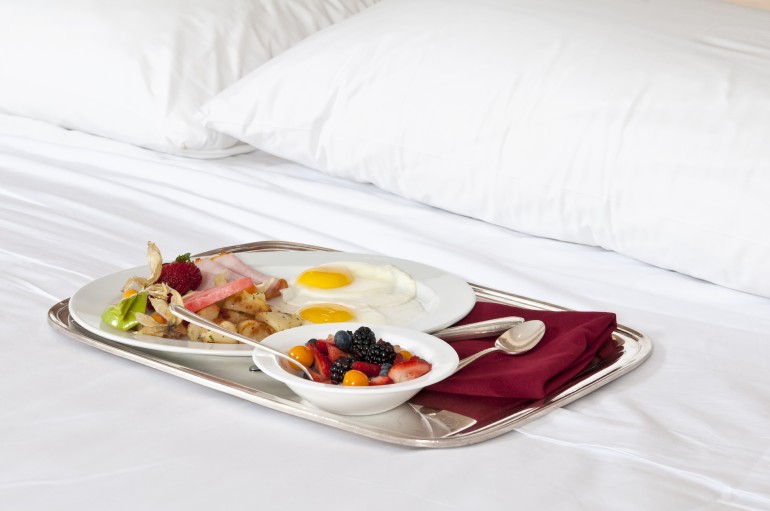 South Central Regional Medical Center is proud to be the first hospital in the state to offer Hotel Style Room Service. In an effort to provide excellent service to patients and guests, South Central Regional Medical Center offers Hotel Style Room Service. Patients and guests may place an order by dialing 4081 from a room phone anytime between 6:45 a.m. and 7 p.m. Meals will be delivered within 45 minutes of the order being placed. Special Dietary Restrictions for patients can be addressed by the Hospitality Call Center Associates and Registered Dietitians. SCRMC Room Service Staff Members are always striving to improve our patient's satisfaction while still meeting our patient's nutritional needs. Our number one priority is to provide excellent care to every patient in every interaction, every time. For more information about Room Service, please call 601-426-4080.
South Central's Cafeteria
Our full service cafeteria is located on the 1st floor of the hospital.  The menu changes daily, and offers a wide variety of choices, including soups, sandwiches, entrées, desserts and special "spotlight" dishes prepared by our chef. Also look for special events, dinner specials and seasonal meals, such as summer barbecues. Vegetarian options are available.
The hours of service are as follows:
Breakfast: 6:30 a.m. – 10:00 a.m., seven days a week
Hot Lunch: 11:00 a.m. – 2:00 p.m., seven days a week
Cold Lunch/Snacks: 2:00 p.m. to 4:00 p.m., Monday – Friday
Dinner: 4:30 p.m. – 8:00 p.m., Monday – Friday
Special Hours for Holidays and Weekends.
Visitors to South Central Regional Medical Center can also dine at Subway conveniently located across from the cafeteria.
Holiday Catering Guide
Southern Style Catering provides full service holiday meals and desserts to make the holidays easier for you. To place your holiday order, please CLICK HERE.
Vending Machines
Food and beverages are always available from vending machines located near the Cafeteria.
Nutritional Services:
Clinical Nutrition Services provides personalized nutritional care for our patients.  Registered Dietitians at South Central Regional Medical Center are experts in the field of nutrition and provide specialized care in nutrition support, diet modification, and nutrition counseling.  We also offer individual consultations on an out-patient basis for patients referred through their clinic physicians.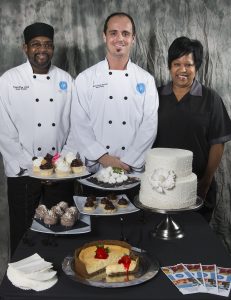 Catering Services:
Complete catering services for receptions, teas, retirements, picnics and meals are available. Drop-off delivery is available for do-it-yourself parties. Customized party foods will be quoted at current prices upon request. Prices quoted include self-pickup.
For more information please contact Jason Terry at  (601) 426.4080 or by email at jterry@scrmc.com for an appointment to review your special needs, number of guests, and serving time.
Menu Hotline: (601) 426.4975
For nutrition related questions, call (601) 426.4083

For cafeteria related questions, call (601) 426.4479 or (601) 426.4080 .
For catering requests, quotes or questions, call  (601) 426.4080 or  (601) 543.5303.
South Central Dining and Food Services
Phone: (601) 426-4081