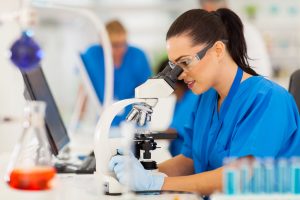 South Central Regional Medical Center was the first hospital in Mississippi to be accredited by DNV Healthcare. South Central was the first DNV accredited healthcare organization in Mississippi.
"The DNV accreditation program provides us the opportunity to simultaneously satisfy our Medicare accreditation requirements and implement the ISO 9001:2015 Quality Management System all at the same time," said Doug Higginbotham, Executive Director at South Central Regional Medical Center. "This is much more than an accreditation program, it's a catalyst for our ongoing commitment to patient safety and clinical quality."
Accreditation can directly affect the quality of hospital care. Why? Because while undergoing the accreditation process, a hospital makes critical decisions about how it provides services, manages medications and allocates resources. In short, accreditation impacts the way hospitals operate.
 Taking Accreditation to an All New Level
DNV Accreditation is based on the company's innovative NIAHO standards.  NIAHO is the National Integrated Accreditation for Healthcare Organizations and encourages collaboration between different hospital departments.  Unlike previous approaches to accreditation, DNV focuses on what works best for each hospital and therefore opens the door to innovation.
South Central Regional Medical Center has been Joint Commission accredited for years and hospital personnel are very familiar with the accreditation process, but Joint Commission does not require ISO certification. "We felt that by moving from Joint Commission accreditation to DNV accreditation we were taking our organization to an all new level," he said. "The DNV/ISO 9001 process required a lot of hard work on our part, but has provided tremendous benefits for our health system," Higginbotham.
ISO is the International Organization for Standardization.  ISO standards ensure that products and services are safe, reliable and of good quality.  ISO is recognized by businesses around the world as the benchmark for continual quality improvement.  Innovative hospitals have started embracing ISO as a way to identify and focus on the most successful approaches to patient care, billing and other critical aspects of running a modern hospital system.
As with all accreditation programs, surveyors from the organization will visit the hospital on regular annual intervals to monitor the organization's progress in implementing the new requirements.
About DNV Healthcare
DNV Healthcare is a division of DNV (Det Norske Veritas), an independent foundation dedicated to safeguarding life, property and the environment. DNV has 300 offices in 100 different countries, and its primary US hospital accreditation office is located in Cincinnati, Ohio. For more information about DNV hospital Accreditation, please visit dnvglhealthcare.com.