Speaking of Women | February 5
Posted on January 18, 2016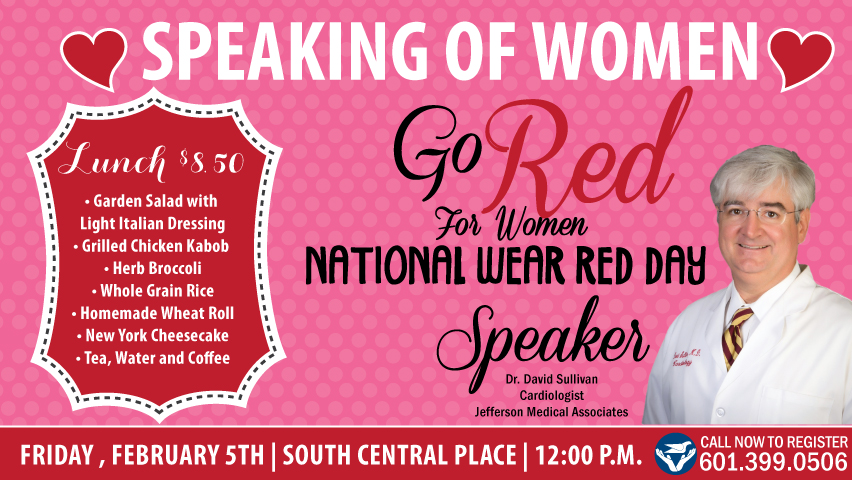 February 5th is National Wear Red Day.
Our mothers, daughters, sisters and friends are at risk. Heart disease and stroke cause 1 in 3 deaths among women each year– more than all cancers combined. Get informed about the risks of heart disease and stroke. Know the red ags. Know your heart health story. United, we are working to improve the health of women in our community.
LUNCH $8.50
• Garden Salad with Light Italian Dressing
• Grilled Chicken Kabob
• Herb Broccoli
• Whole Grain Rice
• Homemade Wheat Roll
• New York Cheesecake
• Tea, Water and Coffee
Registration is required, so please call Karen Vanderslice at 601.399.0506 or email kvanderslice@scrmc.com to register.