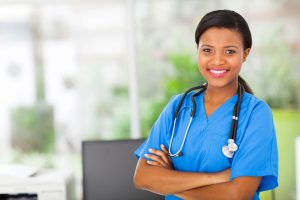 Thank you for choosing South Central Regional Medical Center as a place of employment. South Central's dedication to providing excellent care to our patients begins with selecting the best employee for the job. Having a customer service attitude and remembering that everything we do touches the patient and their family creates a caring atmosphere for all who visit our hospital.
All employment applications must be completed and submitted online. All applicants must have a valid email address. Please be sure you follow the instructions carefully as you complete the application process. Failure to follow these directions may result in an incomplete and unconsidered application.
PLEASE READ BEFORE STARTING THE APPLICATION PROCESS:
Please note: After your application is submitted, you will receive an email stating your application has been received. If you do not receive email, your application was not received by Human Resources and you cannot be considered for employment. If you attempted to complete an application and it did not submit, please verify all fields are correct and completed and resubmit. If you have any issues, please contact Human Resources, 601-399-0517.
This system has many features including the ability to check the status of a current application.
If you are a first-time applicant, you will need to register and complete an application. Registration requires a valid email address. If you do not already have an email account, you can obtain one free of charge from various sources on the internet (www.mail.yahoo.com, www.hotmail.com, www.google.com/mail) and you will be able to access your email from any computer that has internet access. Please be sure you have access to this email account as we communicate to you primarily via email throughout the application and onboarding process.
If the application form is not opening on your computer, you may have popup blocking enabled in your browser. Please look for instructions on your browser about how to disable the popup blocker.
After you have registered in our system you will have the ability to apply for multiple positions by copying your most up-to-date application. Please ensure all information on your application is updated, including your availability, contact information, and work history.
Address:
Human Resources Department
23 Mason Street, Laurel, MS 39440
Please watch your email for correspondence. All preliminary interviews will be set up through email.