I Love My Job | Kody James, RN
Posted on November 3, 2017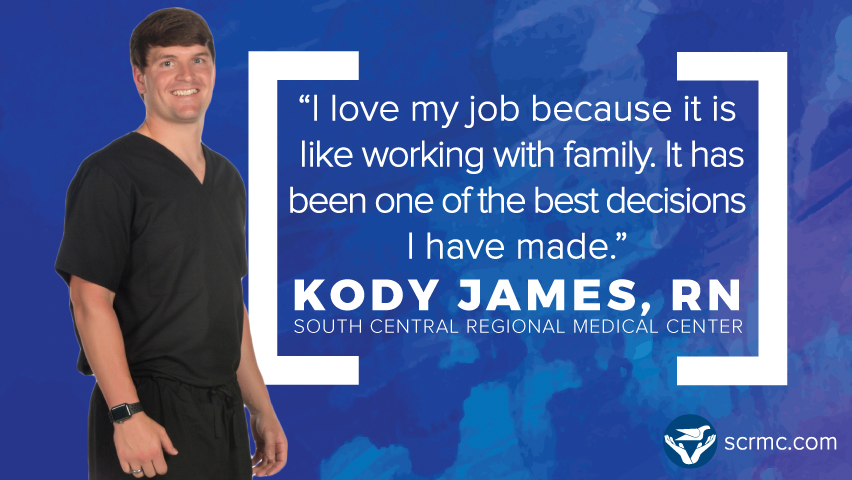 "I love my job because it is like working with family. It has been one of the best decisions I have made." – Kody James, RN
Kody James, RN, is a Cath Lab nurse at South Central Regional Medical Center. Kody has been providing care to patients at SCRMC since 2015. During his time at SCRMC, Kody said he enjoys working with his team to provide excellent patient care. "I really enjoy the home town environment that we have at South Central," said Kody.
"Patient care is an opportunity to help others without expecting something in return. At SCRMC, we work together to provide quality healthcare and treat patients as if they are our own loved ones. It is a great feeling to know your co-workers share the same positive attitude."
Teamwork is major part of providing successful patient care. South Central Regional Medical Center is searching for members to join our team. To learn more about nursing opportunities available SCRMC, please visit scrmc.com/careers.