Community Health Luncheon | March 2nd
Posted on February 7, 2018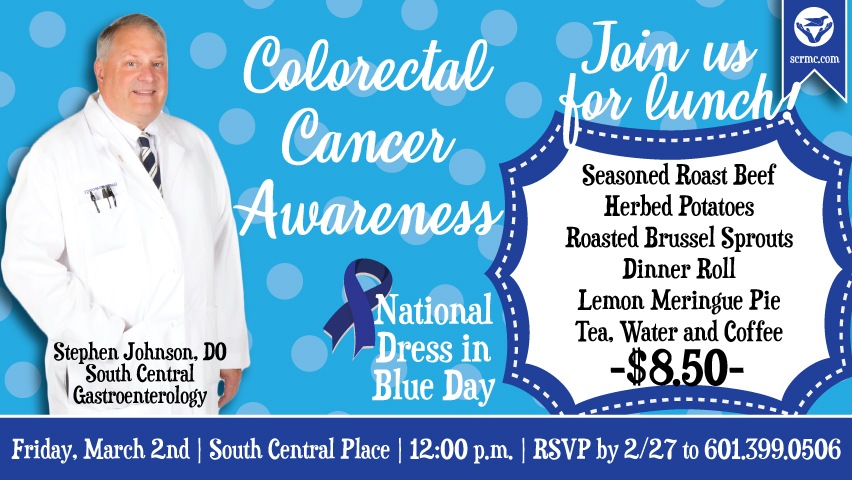 Lunch and Learn: Colorectal Cancer Awareness with Stephen Johnson, DO, of South Central Gastroenterology
Friday, March 2nd at 12 p.m. at South Central Place
During 2017, colorectal cancer caused over 50,000 deaths. Because colon cancer can be caught early, there are now more than 1 million survivors of colorectal cancer in the United States. If you are turning 50 this year, be prepared to give one special birthday present to yourself – a colonoscopy screening. It may not be what you had in mind to celebrate this milestone birthday, but there are 50,000 reasons why you should consider it. That's the number of people that will die each year from colorectal cancer, because the condition was not caught early.
To learn more about colorectal cancer, South Central Regional Medical Center invites you to join Dr. Stephen Johnson, Gastroentrologist, on Friday, March 2nd. To register for this informative luncheon, please call 601-399-0506 or register by email by clicking 
HERE
. Registration is $7.50 per person.