FREE Childbirth Class Online Resources
Posted on March 19, 2020
Childbirth Class Online Resources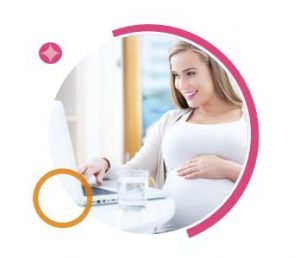 As a precaution to our expectant families, during this Coronavirus (COVID-19) pandemic the usual SCRMC Prepared Childbirth Classes have been suspended. As a temporary substitute, the childbirth education company which has supplied our provider approved class teaching materials for many years, has offered an online childbirth education format for childbirth educators to temporarily replace face-to-face classes. This will be offered free to our expectant families from now through May 31st.
Expectant parents can register for YoMingo through this link: www2.customizedinc.com/childbirtheducation
Once a patient has registered, they will receive an email invitation from noreply@yomingo.com. Please check your junk folder if you do not receive the email in their inbox.
This program will only be available through May 31st.
With parents unable to attend in-person classes, we hope you find this program beneficial during this time. By providing access to YoMingo, you can rest assured that you are receiving the same evidence-based information you trust from our books and classroom resources.
If you have any questions or concerns, please feel free to reach out to Karen Vanderslice at kvanderslice@scrmc.com. We are here to help you with any needs during this time.