Sachin Patil, MD, of South Central Regional Medical Center Receives Top General Hepatobiliary Surgeon for 2020.
Get to know General Surgeon Dr. Sachin Patil, who serves patients in Laurel.
Sachin Patil, MD, is a board-certified and fellowship-trained general surgeon practicing at South Central General Surgery, a clinic of South Central Regional Medical Center, in Laurel. SCRMC was founded in 1952. The 285-bed, public not-for-profit hospital primarily serves a 4-county area: Jones County, Jasper County, Wayne County, and Smith County.
The primary focus of the South Central Regional Medical Center Health System is to provide excellent healthcare services to the residents of South Central Mississippi and to improve the quality of life in the region. As its mission states: "Excellent Care and Service. Every Patient. Every Interaction. Every Time."
Back in 2001, Dr. Patil obtained his medical degree from Mahadevappa Rampure Medical College in India. Upon relocating to the United States, he went on to serve his residency in general surgery at Saint Barnabas Medical Center in 2016, followed by his fellowship in hepato-pancreato-biliary surgery at Ascension St. John Hospital in 2017.
Continuously practicing and nourishing his surgical skills, the doctor is board-certified in general surgery by the American Board of Surgery, an independent, non-profit organization located in Philadelphia, Pennsylvania, founded for the purpose of certifying surgeons who have met a defined standard of education, training, and knowledge.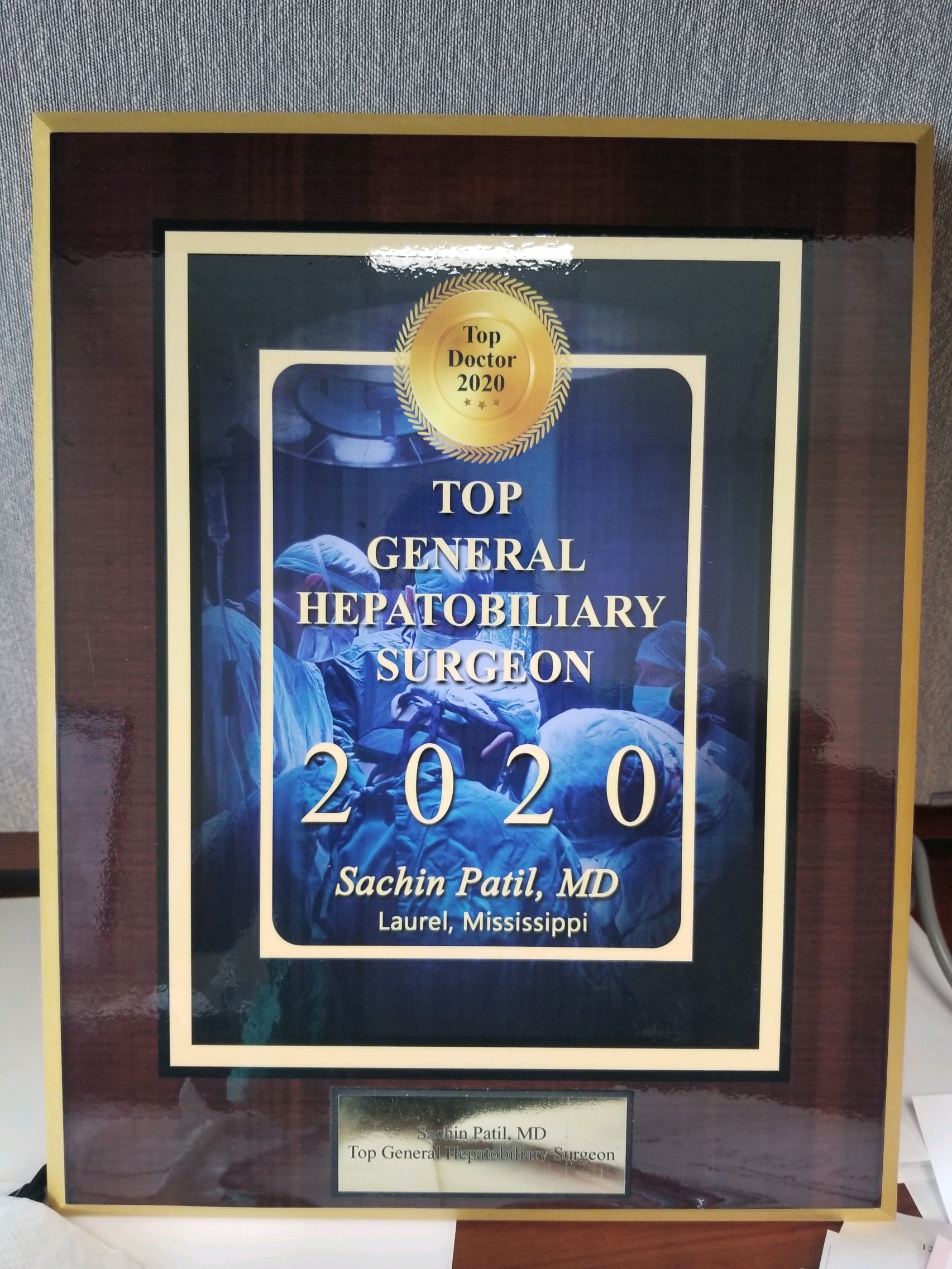 Additionally, he is a member of the Americas Hepato-Pancreato-Biliary Association, whose mission is to disseminate knowledge, foster research and innovation, advance education and training, and encourage multidisciplinary collaboration.
General surgery is a surgical specialty that focuses on abdominal contents including the esophagus, stomach, small bowel, colon, liver, pancreas, gallbladder, appendix and bile ducts, and often the thyroid gland. A general surgeon performs a wide range of abdominal surgeries for many forms of intestinal and abdominal wall neoplasms, gallbladder disease, gastric and pancreatic disease. They follow the patient through critical care and surgical recovery all the way to outpatient care.
Learn more about Dr. Sachin Patil:
Through his findatopdoc profile, CLICK HERE or through South Central Regional Medical Center, CLICK HERE .