Mark Horne, MD, of Laurel, became the 153rd President of the Mississippi State Medical Association on August 15, 2020 during the 152nd Annual Session of the MSMA House of Delegates. Dr. Horne is board certified in internal medicine and hospice and palliative care medicine. Dr. Horne graduated with distinction from Mississippi College with an undergraduate degree in biology. He earned his medical degree from the University of Mississippi School of Medicine. While in medical school, he joined the Mississippi National Guard, serving in the 134th Combat Support Hospital. A residency in Internal Medicine followed at Erlanger Medical Center in Chattanooga, TN. While in Chattanooga, he served with the Tennessee Army National Guard, and in 1991-92, was deployed as Battalion Surgeon with the 1-181 Field Artillery Brigade to Southwest Asia in support of Operation Desert Storm. After return, he completed his residency and moved home to Laurel to begin practice at South Central Regional Medical Center (SCRMC) in January 1992. In 2018, he was named Chief Medical Officer of SCRMC where he continues to see patients and serve his administrative duties.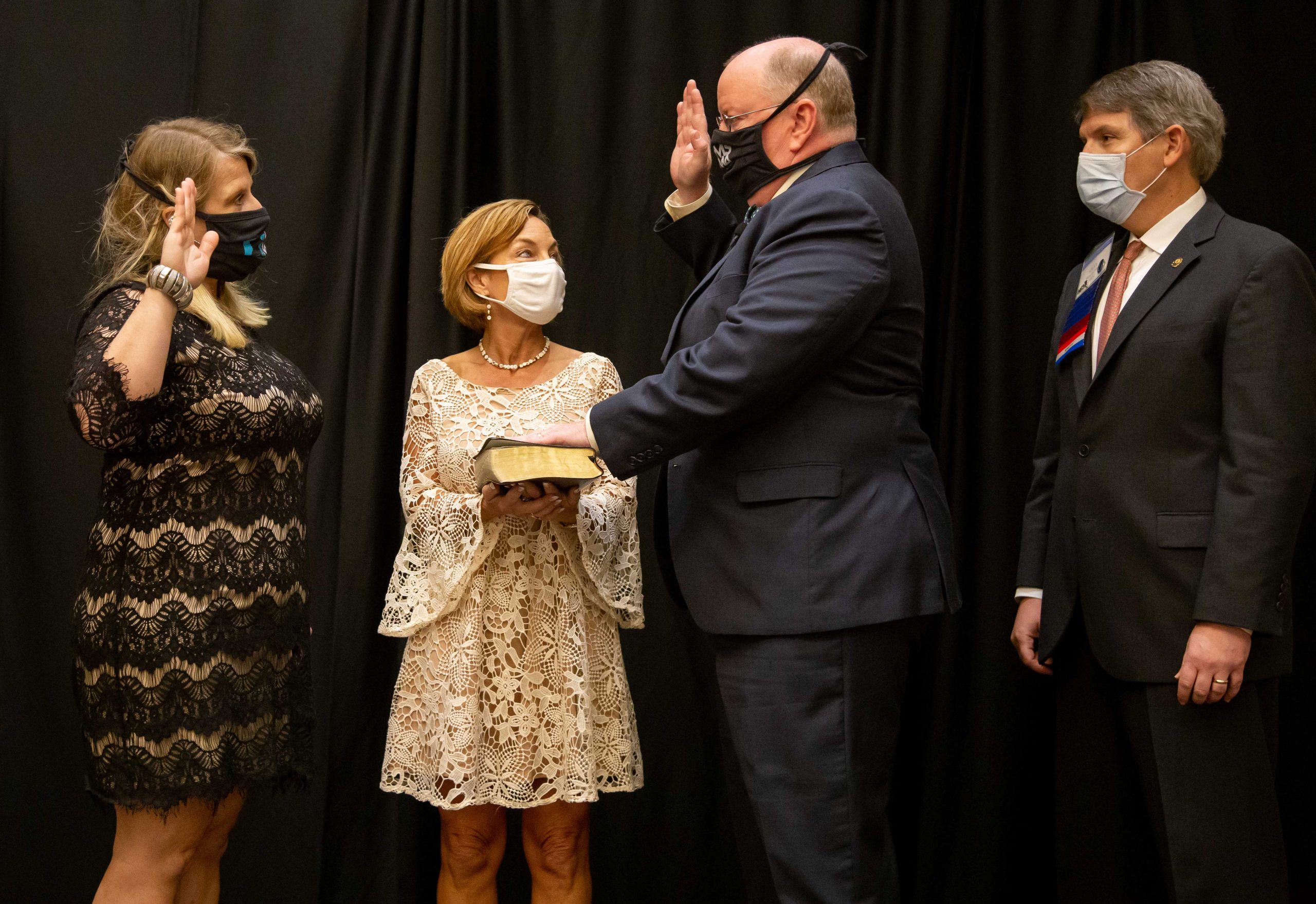 He is a member of the American Medical Association, American College of Physicians, Rotary International, American Legion and Veterans of Foreign Wars. He has also served as a deacon for First Baptist Church of Laurel.
Mark and his wife, Danita Culbertson Horne have three children: twins Kiser and Sabine, seniors at Ole Miss; and Fletcher, a high school sophomore at Laurel Christian School.
In his inaugural address, Dr. Horne revealed his focus while president in light of the COVID-19 pandemic and the response of MSMA: "No organization but MSMA could have brought these voices together, organized the response and effectively impacted the decisions of payors and government officials. Once again, MSMA has proven to be indispensable to its members and our great state. It is essential not only for this organization, but for the people of Mississippi that we continue to develop strong leaders, who are experts in the science, art and practice of medicine. MSMA stands ready to help its members develop these skills."
Dr. J. Clay Hays, Jackson, is immediate past president of the association. Geri Lee Weiland, MD, Vicksburg will succeed Dr. Horne as president in August 2021.
About the Mississippi State Medical Association
The Mississippi State Medical Association is the largest physician advocacy organization in Mississippi, representing nearly 5,000 physicians and medical students. Since 1856, MSMA has been a trusted health policy leader and professional development resource for physicians, representing the unified voice of physicians statewide on state and federal health care issues while providing information needed to navigate health care legislation and regulatory changes.