March 2021 Special | Cosmetic & Plastic Surgery Center
Posted on March 1, 2021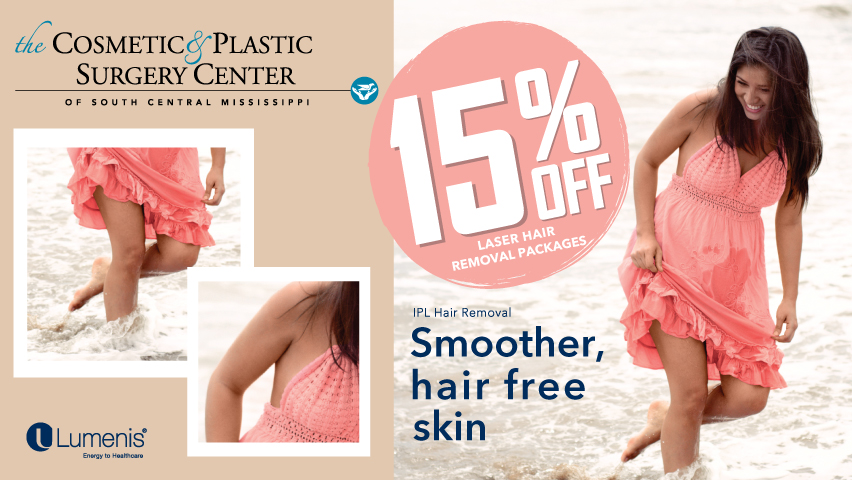 We are offering an exclusive deal for our clients! 15% off laser hair removal packages.
The Lumenis® IPL Hair Removal treatment is a safe, noninvasive treatment that permanently reduces hair growth, resulting in smooth, beautiful skin. Our unique IPL (Intense Pulsed Light) technology targets hair follicles, impairing their ability to grow hair. Treatment sessions are fast, so you can go out in a flash! Contact us today to find out how to achieve your healthy skin goals with Lumenis® IPL Hair Removal.
How to redeem:
Contact the Cosmetic & Plastic Surgery Center in Laurel at 601-425-7522.
Located at 1410 Jefferson Street, Laurel, MS 39440