Council on Aging Makes Pediatric Donation to SCRMC
On Wednesday, September 14, the local non-profit organization, Council on Aging (COA), made a donation to South Central Regional Medical Center's Pediatric Department. The group donated over 50 hand-sewn pillowcases for pediatric patients of the hospital.
Margaret Jones, Director of COA, stated, "This is one of our first projects since COVID. We wanted to brighten the spirits and the rooms of the pediatric patients, so we created these colorful pillowcases. We tried to pick ones that would be appropriate for all age groups."
Bonnie Smith, Coordinator of Volunteer Services at SCRMC, stated, "On behalf of the hospital, I want to thank you. We know this is a lot of time and energy and a lot of love and personal care, so that is what makes it even more special."
Cynthia Bonner, RN, BSN, Director of Pediatric Services, received the donation for the department. She stated, "When pediatric patients are admitted to the hospital they are nervous and scared. However, when they enter a room and see something bright, colorful and a reminder of home, it gives them a little more assurance and calms the fear."
Bonner closed by stating, "We are glad that you chose South Central as one of your first projects."
Council on Aging also provides services to veterans and nursing home residents, as well as participates in community health fairs and other community events. For more information about Council on Aging, please email coa_laurelms@bellsouth.net.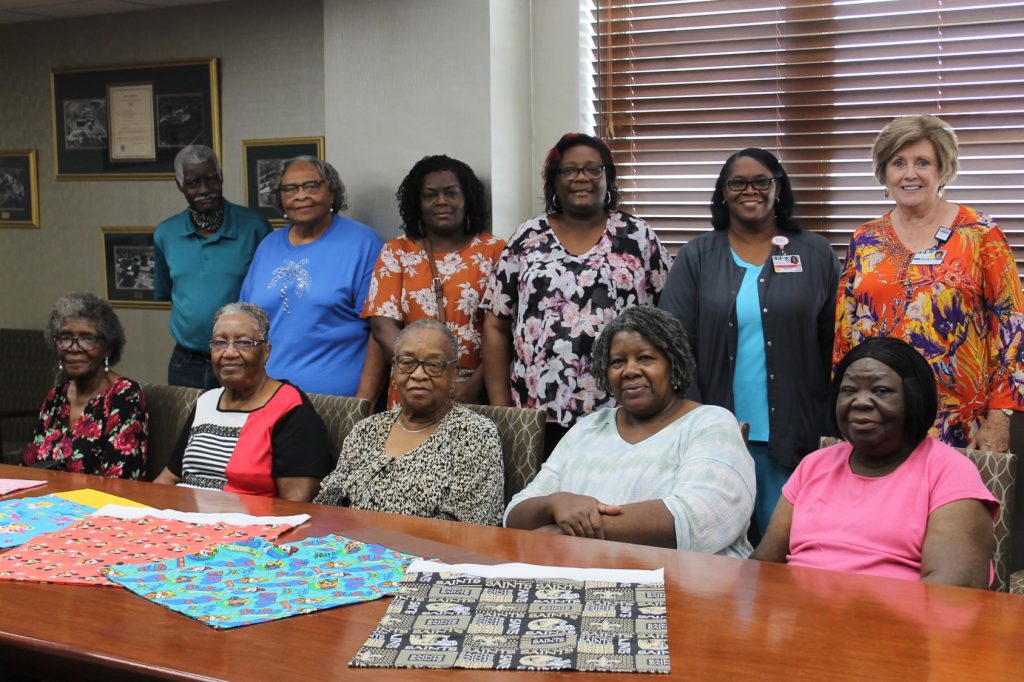 Pictured L-R seated: Anna Brown, Ida Knight, Learlene Chapman, Albertha Young, Mattie Chatman, Standing L-R: Thomas Ratcliffe, Ruby Smith, Angel Hill, Volunteer Coordinator Margaret Jones, Cynthia Bonner, RN, BSN SCRMC, Bonnie Smith, SCRMC Volunteer Coordinator.