Varicose Veins Can Lead to Significant Leg Pain
Treatment can be life changing. Free Community Screening on April 11th
Chronic venous disease of the legs is very common. Approximately half of the U.S. population has venous disease — 50 to 55 percent of women and 40 to 45 percent of men. Of these, 20 to 25 percent of the women and 10 to 15 percent of men will have visible varicose veins. You may notice the darkened leg veins first as a cosmetic nuisance, and a reason not to wear shorts. But for some people, varicose veins and related conditions can lead to significant leg pain, swelling and difficulty sleeping, along with more serious complications such as wounds, ulcers and dangerous blood clots. Varicose vein screenings offer an opportunity to know if you are at risk or have venous disease so that you may be treated as soon as possible with appropriate therapy.
According to Hossein Nasajpour, MD, Board Certified Plastic and Reconstructive Surgeon in Laurel, "The Vein Center of South Central Mississippi can help provide relief and long-term solutions for venous diseases. If people think they have problems with their veins, they should be evaluated. Our facility is offering a complimentary screening on Thursday, April 11th to determine if a patient is a candidate for therapy."
The screening provided by The Vein Center of South Central Mississippi is absolutely free and typically takes 2-3 minutes per participant. The process includes:
Brief (5 minute) educational presentation about venous disease by the surgeon.
Simple screening ultrasound scan to evaluate critical vein function.
Lower extremity inspection for signs of chronic venous disease.
Up 35 percent of adults have leg veins that do not work properly. Risk factors include age, family history, obesity, jobs that require long periods of sitting or standing, gender (more common among females) and pregnancy. Symptoms caused by venous insufficiency and varicose veins include aching legs, leg fatigue, throbbing, swelling and leg heaviness.  Many people find they need to elevate their legs to relieve these symptoms.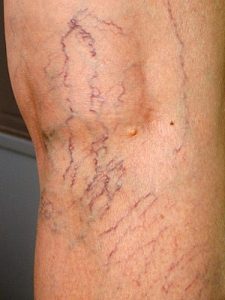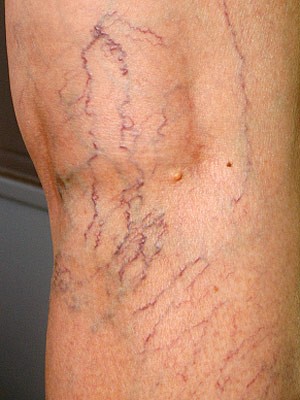 "Without treatment, those with the disease may experience progressive symptoms that can be debilitating and significantly impact quality of life," states Dr. Nasajpour. "We are able to pinpoint trouble spots within the deeper veins through ultrasound technology then provide a long-term fix with a minimally invasive outpatient procedure. This helps resolve problems and prevents others from developing."
The Vein Center, located at 1410 Jefferson Street in Laurel, is offering a free vein screening for the community on Thursday, April 11th from 3 p.m. – 5 p.m. There is no charge for an appointment, however an appointment time is required. To schedule an appointment time, please call 601-649-5931.