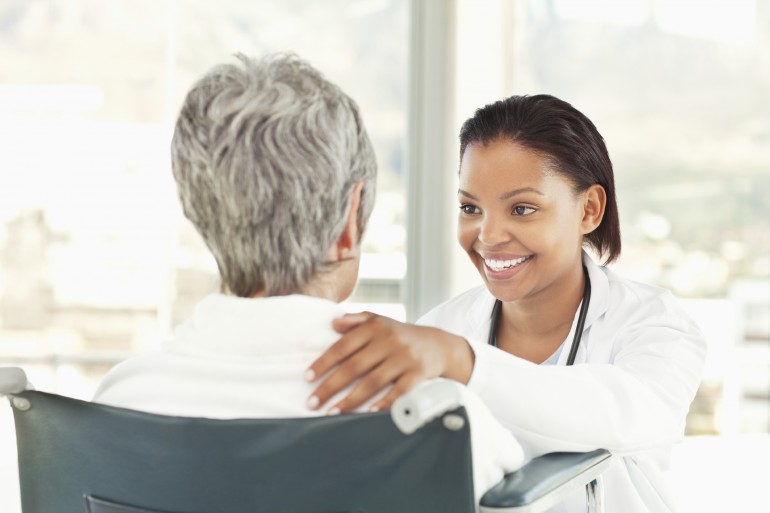 For information about Admissions or Pre-Registration, please call (601) 426-4531 or (601) 426-4911.
Pre-Registration By Phone:
Prior to the day of your scheduled appointment, it is important that you pre-register. Please call or stop by the Registration/Admission Desk at South Central Regional Medical Center during pre-registration hours: Monday – Friday, 8:00 a.m. – 4:30 p.m.
Pre-Registration Online:
To pre-register, please fill out the online registration form 24 hours before you are scheduled for your procedure at the South Central Regional Medical Center.
What to bring:
Bring a list of current medications
Doctor's orders (if given to you)
Essential personal hygiene items
Financial information (a deposit may be required)
Identification: Driver's License
Insurance cards
Night Wear, Robe and Slippers
Social Security Number
Advance Directives:
You have the right to make informed decisions about your healthcare, including the right to refuse treatment offered to you. You also may give directions, in advance, about your wishes for healthcare should the time come when you cannot communicate yourself. If you have an advance directive, such as a living will or durable power of attorney for healthcare, please bring it with you at the time of admission.
It is helpful to make such arrangements long before the need arises. Call (601) 426-4405 to receive the booklet Planning for Your Medical Care.
Alcohol/Drugs:
Possession and consumption of alcohol and non-prescribed drugs is prohibited on hospital grounds. Anyone under the influence of non-prescribed drugs or alcohol will be removed from hospital premises.
Gift Shop:
South Central's gift shop has fresh flowers, magazines, candy, stationery, small gifts and basic toiletries.
Interpreter And TDD Services:
If you or a family member have special communication needs such as interpreter services, TDD services, or telephone amplifiers, please tell your admissions representative.
Lost Belongings:
If you lose something during your stay, please contact Security at  (601) 426-4493.
Medications:
Please bring all current medications, prescribed and over-the-counter. During your stay, the hospital pharmacy will provide all the medications a patient's physician prescribes.
Room Service:
During your stay, the Food Services Department will take care of all of your dietary needs. We offer a room service program so you can have your meals on your own schedule. The room service program also allows patients to purchase meals for visiting family and friends.
Should your diagnosis require, our clinical dietitians are available to personalize menus to accommodate special dietary restrictions.
Smoking:
South Central Regional Medical Center is a nonsmoking facility, and smoking is not allowed anywhere on campus. If you feel that this will be a problem for you, please ask the admitting nurse about resources that are available to help you stop smoking.
Valuables:
Please leave all valuables, including jewelry, at home. We are security-conscious but cannot be responsible for anything not deposited in the hospital safe.