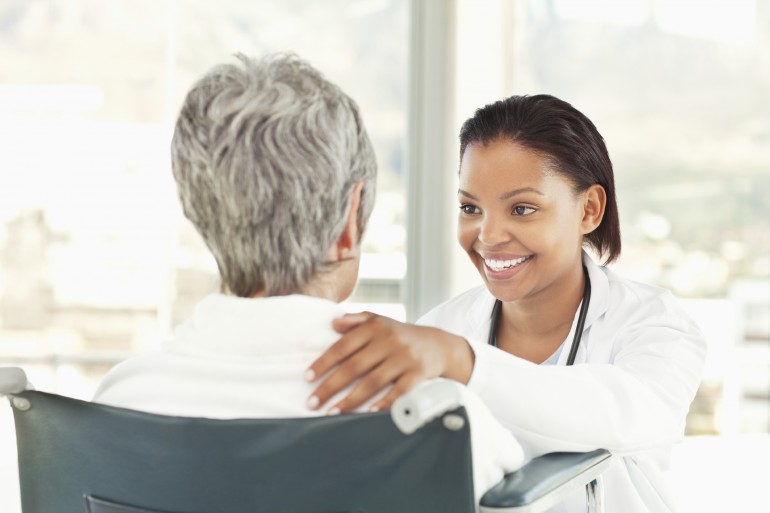 YOUR RIGHTS AND RESPONSIBILITIES AS A PATIENT
Specifically, you have the right to:
Receive considerate and respectful care.
Obtain complete and current information about your diagnosis, treatment, and prognosis from your physician.
Receive the information you need to give informed consent before any procedure or treatment.
Refuse treatment to the extent permitted by the law, and to be informed of the medical consequences of such action.
Be free from seclusion or restraints of any kind that are not medically necessary.
Expect every consideration of your privacy concerning your own medical care program.
Have a family member and your physician notified of your admission.
Expect that all communications and records pertaining to your care will be treated as confidential; you have the right to review your own medical record and have access to information contained in your record in a reasonable time frame and at a reasonable price.
Expect that the hospital will make reasonable response to your request for services.
Be involved in making care decisions, including managing pain effectively.
Obtain information as to any relationship of the hospital to other health care and educational institutions insofar as your care is concerned.
Give or withhold consent to participate in research projects or procedures.
Be free from neglect and abuse.
Expect reasonable continuity of care.
Examine and receive an explanation of your bill, regardless of the source of payment.
Know what hospital rules and regulations apply to your conduct as a patient.
And you have a responsibility to:
Participate actively in decisions regarding your health care.
Provide accurate, complete and timely information regarding your medical history, current symptoms and problems, and other matters relating to your health.
Ask questions and seek clarification in order to understand and be informed about your diagnosis and treatment as well as what is expected of you.
Work with your physician or nurse to develop a pain management plan.
Notify your physician or nurse at once if you notice any changes in your health, have any concerns about your health or cannot or will not follow a certain treatment plan.
Be considerate of other patients and hospital personnel and assist in the control of noise and number of visitors.
CONCERNS ABOUT YOUR CARE
If you have any concerns about the care you receive from our health system or your safety, you may contact the hospital's management at (601) 426-4777 or the Office of the Regional Administrator Atlanta Federal Center, 61 Forsyth Street, SW, Suite 4T20, Atlanta, Georgia 30303-8909, or call 1-800-MEDICARE .