Diabetes Consultations: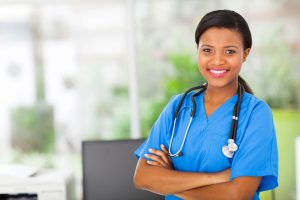 South Central Regional Medical Center's Diabetes Self-Management Education/Training and Support Program (DSME/T) offers consultation and education services to patients and their families, covering Diabetes Type 1, Diabetes Type 2, Gestational Diabetes, and Pre-Diabetes. The DSME/T program is accredited by the American Association of Diabetes Educators with available staff including a certified diabetes education, register dietitian and registered nurses.
Diabetes education services are offered in individual and/or group settings, by appointment only. A referral from your primary care provider is required. Regular office hours are 8 a.m. to 4:30 p.m., Monday through Friday. For additional information call the Specialty Care Department at 601-426-4934.
Diabetes is a serious disease, which, if not controlled, can be life threatening. It is often associated with long-term complications that can affect every system and part of the body.
Although diabetes is a chronic and incurable disease (with the exception of gestational diabetes), with proper medical care, clinical therapies, diet, hygiene and exercise, symptoms and complications can be successfully treated and managed.
South Central Regional Medical Center has been selected to serve as a training site for many area schools, universities and organizations. Because knowledge and education are vital to ensuring our community's health, South Central Regional Medical Center is dedicated to providing a variety of community education programs.
Continued Learning: Diabetic Support Group
Monthly Diabetic Support Group meetings are offered in effort to educate and support individuals with diabetes and caregivers of people who are diabetic. The meetings are held on the second Tuesday of each month at 1 p.m. at South Central Place in Laurel.
For more information about South Central's Diabetes Education Services, please watch our HealthBreak video below or call 601-426-4934.