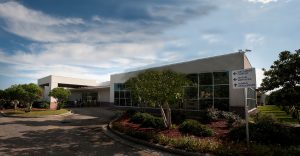 Maintaining good overall fitness is an excellent way to prevent many health problems. South Central Regional Medical Center's Wellness Center offers a complete fitness program personally designed for each member. Fitness classes are available for members of the Wellness Center.
Hours of Operation:
Monday – Thursday: 5 a.m. – 10 p.m.
Friday: 5 a.m. – 8 p.m.
Saturday: 6 a.m. – 2 p.m.
Sunday: 1 p.m. – 5 p.m.
There are a large variety of great services and opportunities offered from fitness assessments and group exercise classes, to Specialty Exercise, and personal training, the Fitness area will be able to meet your needs and goals. Our amazing staff consists of Exercise Physiologists, Fitness Instructors, Certified group exercise instructors, and certified personal trainers. For more information on each area of fitness please click on the links below, stop by the Wellness Center Desk or call  (601) 399-0530 .
Membership Includes:
The Wellness Center offers a free physical health assessment to each new member. New members complete a medical history prior to the assessment to determine if there are conditions present that require attention by a physician.  The assessment includes testing in flexibility, upper body strength, and hand grip strength.  A sub-maximal stress test is given to determine cardiovascular fitness and to detect possible heart abnormalities or abnormal EKGs.  Based on the results of the assessment, an exercise physiologist develops an exercise prescription for the individual. The member then completes an orientation on the fitness floor where the exercise physiologist explains frequency, duration, intensity and mode of the exercise program.
Child care is available for $2 per child, per hour at the Wellness Center Monday through Friday, 8 – 10 a.m. and 3:30 – 7:30 p.m. 
Wellness Center Amenities:
Strength Training Equipment
Cardio Equipment
Aerobics Classes
Water Aerobics classes
Personal training
Cardiac Rehabilitation
Swimming pool
Hot tub
Child care
Locker rooms with Showers
Complementary Towels
Programs Available at the South Central Wellness Center:
Body Pump
Yoga
Step
Pilates
Spin
BootCamp Blast
Stretch
Water Aerobics
Cardio
The Wellness Center is located at 23 Mason Street in Laurel. For more information, please call 601-399-0530.