Surgery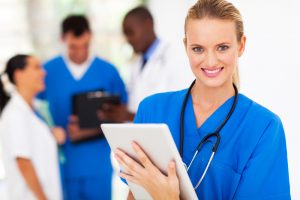 South Central Regional Medical Center offers one of the finest surgical facilities in the South, the 32,000 square foot facility includes some of the most technologically advanced surgical components available today.
State-of-the-art technology and a highly trained staff of healthcare specialists make South Central Regional Medical Center's comprehensive range of surgical services a quality choice.  All types of surgical services are performed in our advanced surgical suite, including Robotic Surgical Procedures and Orthopedic Surgical Procedures such as arthroscopy, treatment for carpal tunnel syndrome, and total joint replacement.
Advanced technology is the key in the field of surgical services. Several years ago, South Central made the commitment to construct a surgical facility that would also accommodate future surgical technology additions. The spacious surgery rooms in the new facility were constructed with that in mind.
The surgical services area encompasses a pre-operative area, a recovery area, eight operating rooms and one Cystology Suite. The central core handles all sterile surgical supplies, as well as the sterilization methods used to prepare the instrumentation.
More than twenty surgeons representing eight specialties perform surgery at South Central's new facility.
Specialities Include:
Ear, Nose, Throat, Head and Neck Surgery
Eye Surgery
General Surgery
Gynecological Surgery using the daVinci Robot
Oral and Maxillofacial Surgery
Orthopaedic Surgery
Spinal Surgery
Urological Surgery
Anesthesiologists and a full team of CRNA's provide anesthesia services at the facility.